---
---
LE QUEBECOIS GRAIN-FED VEAL
LE QUÉBÉCOIS GRAIN-FED VEAL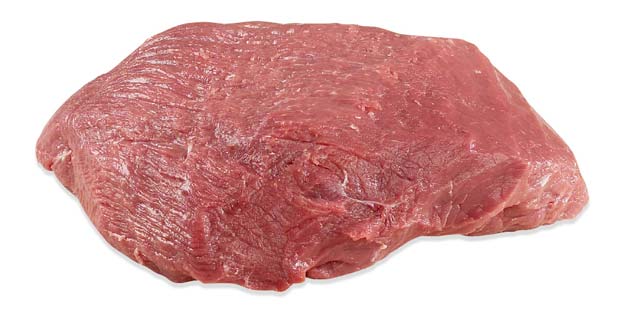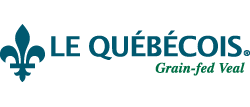 Grain-fed veal is not the same as traditional "pale veal." Its natural rose color is due to a varied diet that includes grains. This gives the meat a subtle marbling which infuses a more robust flavor and tenderness.
No Added Hormones
No Sub-Therapeutic Antibiotics
Fed All-Natural Diet
Humanely Raised
Transparent Supply Chain from Farm to Plate
Raised in Canada
Le Québécois calves are raised on a natural diet of corn, whole grains, milk-formula, and fresh water.
Grain-fed veal contains more iron and other minerals which contribute to the flavor and the meat's rosy color. An important ingredient for Italian, French and some Mediterranean cuisines, Le Québécois veal can be prepared using traditional recipes and techniques, but its light-pink color also lends itself to lighter preparations without breading or sauces to better showcase that color and tender texture.
Le Québécois farmers follow a strict animal welfare code. Calves are raised in group corrals (not individual crates) with excellent air circulation and natural sunlight, temperature control and room to move.
Le Québécois is the first veal program to combine USDA-approved All Natural* status, humane animal husbandry, traceability, and sustainable farming practices.
*Minimally Processed. No Artificial Ingredients
6-Bone Chop Ready Rack
Top Rounds, Cap Off
Boneless Striploins
Leg Cutlets
BHS (Bottom Round, Knuckle, Sirloin)
Boneless Top Sirloin Butt
Butt Tenderloins
Whole Tenderloins
Whole Hindhsank, Hock Off
Hindshank Osso Bucco
Foreshank Osso Bucco
Porterhouse Chops
Frenched Rib Chops
Stew Meat
Cheek Meat
Liver Slices
Whole Livers
Sweetbreads
Marrow Bones
Mixed Bones