---
---
With sumptuous, flavorful fat and robust all-dark meat, duck is an accessibly luxurious poultry option.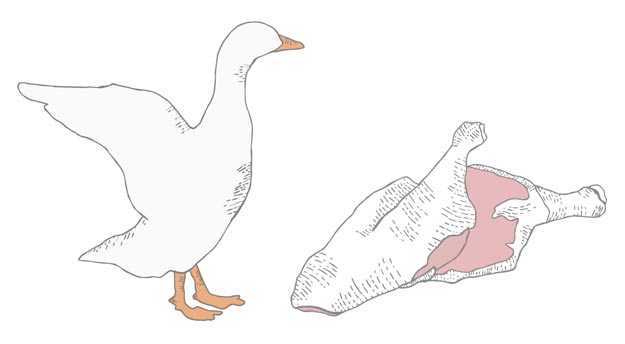 PEKIN DUCK: THE QUINTESSENTIAL CLASSIC
Pekin ducks (aka Long Island Duckling) are the most commonly farmed duck in North America and are thus the most likely that diners have found on restaurant menus and in grocery stores.
With the classic "mild" flavor that comes to mind when consumers think of duck, Pekin ducks are versatile for traditional preparations like Peking Duck and Long Island Roast Duckling with cherry sauce. The mild flavor profile works well with a variety of flavors and ingredients, from pungent Szechuan peppercorns to mustard, herbs, and autumn squashes.
MOULARD DUCK: BOLD & MEATY
Crimson in color with a bold flavor and meaty texture, Moulard duck is sometimes called "the other red meat."
The breed most prized in France, Moulard ducks are de rigueur for classical French cuisine — duck confit and duck á l'orange, for example — and thus pair well with traditional flavors from mustard and mushrooms to wine, vinegar, and figs.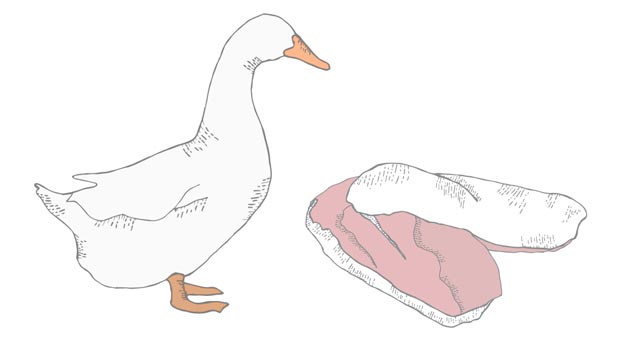 A hybrid offspring of Pekin and Muscovy ducks, Moulards have a thick fat cover and larger cuts compared to Pekin.
Moulard ducks are sometimes called Magret. In French, this term refers only to the breasts (more specifically, breasts from Moulard ducks raised specifically for foie gras production).
These Moulard ducks are humanely raised in Quebec, Canada with all-natural vegetarian feed and no antibiotics or hormones.
Whole Young Ducklings

Boneless Breasts