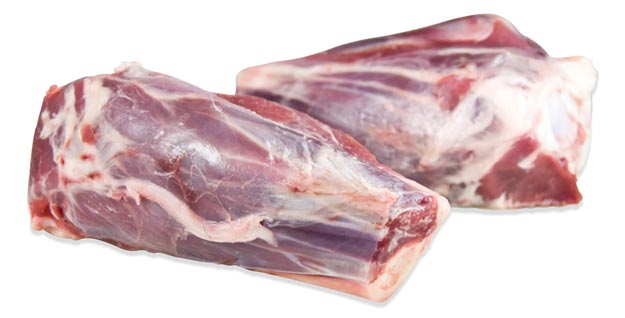 Wild boar can easily be substituted in most pork recipes and preparations. Lower in fat than conventional pork, wild boar cooks more quickly.
Humanely Wild-Caught
Free Range & Wild Foraging
Robust Pork Flavor, Slightly Sweet & Nutty
Deeper Color & Tighter Grain Than Pork
Lean
No Hormones or Antibiotics
Can Replace Conventional Pork in Most Recipes
A truly wild product, this wild boar has a slightly sweet and nutty flavor due to its naturally foraged diet. It's deeper in color and has a leaner texture, tighter grain, less fat and a bolder taste compared to conventional pork.
Its robust flavor pairs equally well with the flavors and ingredients traditionally used with pork as well as with game meats.
"Wild boar" is a distinct species of hog, so much of the wild boar on the market isn't actually wild — it's farm raised.
This wild boar program is truly wild: they are free roaming and eat a natural foraged diet and are then humanely trapped in the wilderness of Texas Hill Country, where they are an invasive, aggressive, and destructive species. Boars are processed at a USDA-inspected facility.
Whole Tenderloins (8oz & Up)
8-Rib Frenched Racks
Boneless Shoulders
Boneless Necks
Stew Meat
St. Louis Spare Ribs
Boneless Legs
Bellies (Skinless)
Ground Meat